NCKLS has the following die-cuts available for system libraries. To place an order, contact swilkerson@nckl.info or call 1-800-432-2796 x804
You will need to send the paper to us, and we will make the die-cuts you ordered and we'll send them back to you. The images are each on an 8 1/2″ x 11″ sheet of paper so you can figure approximately how many items will fit on one page.
The categories we have are: Animals, Cards, Miscellaneous, People , Seasonal, Sports, and Transportation.
Example of a die-cut: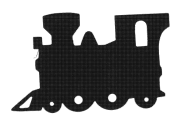 ANIMALS
Prairie Dog, Sunflower & Grasshopper
CARDS
MISCELLANEOUS
Mini Ice cream Cone, Popsicle, Cupcake, and Ice Cream Scoop
PEOPLE
SEASONAL
SPORTS
TRANSPORTATION