North Central Kansas Libraries System
629 Poyntz Ave
Manhattan, KS 66502
1-800-432-2796
785-776-4741
785-587-2905

Open Monday-Friday, 8:00 a.m.-5:00p.m.
We will be closed on:
New Year's Day, Memorial Day, Juneteenth, Independence Day, Labor Day, Thanksgiving Day, Day After Thanksgiving, Christmas Eve, Christmas Day
---
For security, we have left off part of our email address.
The following email addresses end with @nckls.org (with the exception of the Director).
Eric Norris
Director
Ext. 101
enorris
(at) @MHKLibrary.org
Duane Mayer
Technology Consultant
Ext. 803
dmayer

Sandy Wilkerson
Library Services Consultant
Ext. 804
swilkerson

Denise Coon
Rotating Books Collection Coordinator
Ext. 806
dcoon

Krystal Cooper
Acquisitions Assistant 1
Ext. 808
kcooper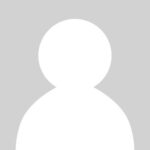 Assistant Director
Ext. 801



Kim Scaler
Asst Technology Consultant
Ext. 802
kscaler
LaDonna Clark
Technology Trainer
Ext. 805
lclark

Kirk Hargett
Cataloging and Acquisitions Specialist
Ext. 807
khargett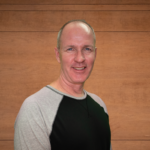 Clint Castor
Rotating Books Delivery Driver
Ext. 806
ccastor
For security, we have left off part of our email address.
The following email addresses end with @MHKLibrary.org
Jennifer Lund
Business Manager
Ext. 103
jlund
Ida Smith
Inter-Library Loan
Ext. 606
ill
Teri Belin
Human Resources
Ext.104
tbelin