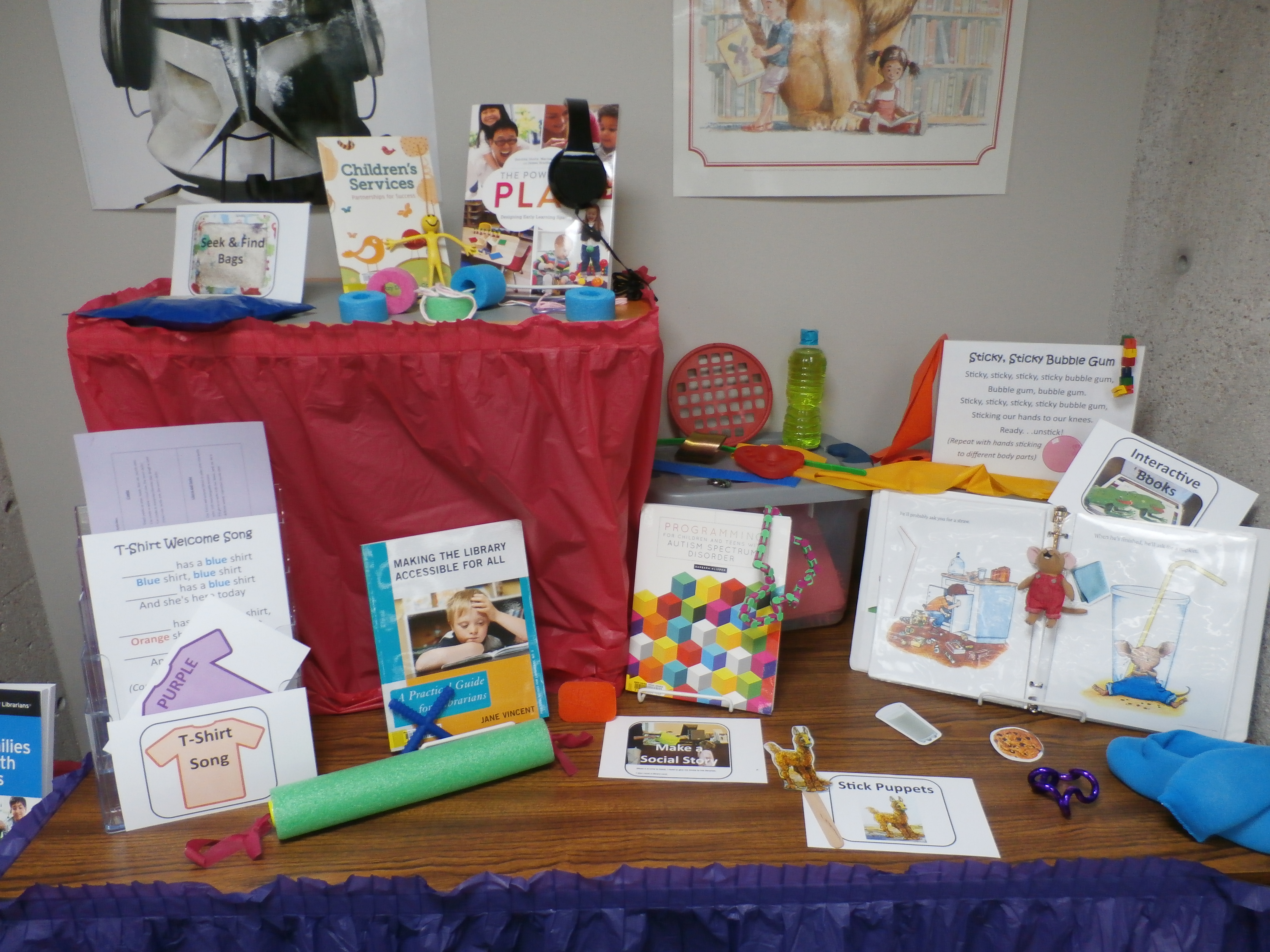 Autism Spectrum Disorder is on the rise, and more and more libraries are choosing to host events that accommodate the needs of patrons diagnosed on the Autism Spectrum. With that in mind, some of the regional consultants have created Autism Sensory Resource Kits.
These kits contain a plethora of information, from advice on sensory activities to accommodations for patrons with sensory sensitivity to recommended apps and online resources for these patrons and their families. The kits also include sample "fidgets," sensory toys, an interactive storybook, and directions for creating your own soothing objects, like a calming bottle and a weighted lapbelt.
The kits are available for checkout by regional libraries and are a great resource for self-educating, making decisions about future program offerings, and trying out the resources you could add to your library to help your patrons on the Autism Spectrum.
Along with these new kits, NCKLS also has professional collection books on serving patrons with disabilities and with Autism Spectrum Disorder:
Programming for Children and Teens with Autism Spectrum Disorder by Barbara Klipper
Including Families of Children with Special Needs by Carrie Scott Banks
Making the Library Accessible for All: A Practical Guide for Librarians by Jane Vincent
"Language Fun Storytime: Serving Children with Speech and Language Delays" by Tess Prendergast & Rhea Lazar in Children's Services: Partnerships for Success Edited by Betsy Diamant-Cohen
"Braille That Stands Out in More Ways Than One" by Deborah J. Margolis in Children's Services: Partnerships for Success Edited by Betsy Diamant-Cohen
"Working with Special Populations" Chapter 9 in Crash Course in Library Services to Preschool Children by Betsy Diamant-Cohen
If you want to check out the NCKLS Autism Sensory Resource Kit or one of the available print resources, contact Nikkie.