We offer support to our member libraries in planning and implementing services to children and young adults. Sandy Wilkerson is the Youth Consultant, available at (1-800-432-2796 ext. 804) or by e-mail at swilkerson.
Services offered: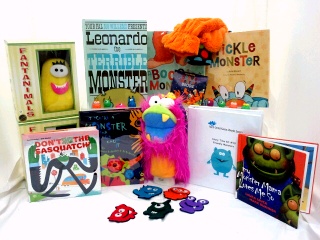 Collection development, weeding, and programming assistance
Children's & Young Adult policy consulting
Checkout of Story Time Kits, Maker Kits, and 6 by 6 Early Literacy Kits.
Professional collection Children's & Youth Services books available for checkout to individual libraries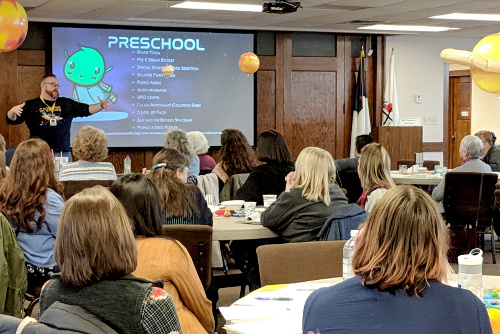 Annual workshops: Summer Reading Program workshop and Fall Youth workshop related to Children's & Young Adult services
Collaborative Summer Library Program (CSLP) assistance:
Every year, the CSLP produces a national reading program that spans early literacy through adults around a particular theme. Libraries may order posters, bookmarks, reading logs, completion certificates and other basic marketing supplies from NCKLS each fall. Materials are typically delivered in February/March at or around the annual Summer Reading Program Workshop.
Each library receives a programming manual that provides all kinds of craft, program, kickoff and other ideas around the theme. The manual comes in many formats including; DVD,USB, on-line and print. Libraries can also order additional incentives (water bottles, pins, t-shirts) with the annual theme through CSLP by signing up for a free account. Each library pays for any additional incentives.